Top Lawyers at Jaipur High Court
We aim to deliver comprehensive solutions to all legal requirements of our clients.
We are Jaipur-based Advocates and do practice all over India. Providing legal advice and solutions, as well as having experience of more than 27+ years of court practice.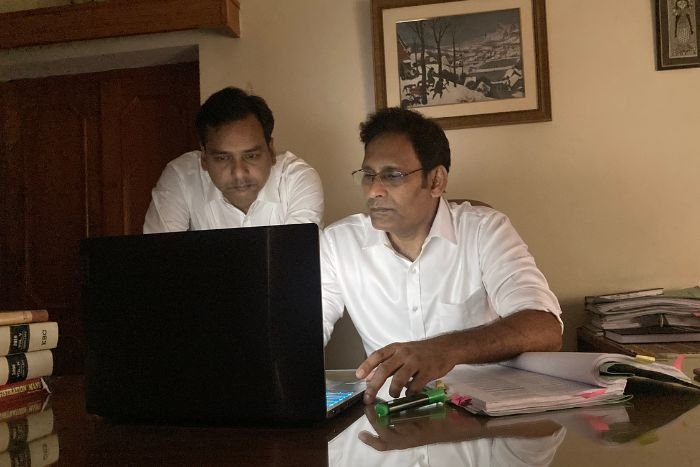 Our Vision
We aim to deliver comprehensive solutions to all our client's legal requirements.
Our Mission
Our emphasis is on identifying the client's needs down to the last detail, ensuring that our work is technically faultless, and ultimately managing our cases to surpass our client's expectations.
Core Values
Our success is rooted in our core values. These values form the foundational principles that define what we stand for as a law firm and as individuals.
Practicing Since & Enrolment No.
Vikas Jain 
Practicing since-1995
Enrolment No. R/184/1995
Arun Jain
Practicing since-1999
Enrolment No. R/164/1999
We are very proud of the feedback that we have received for the quality of our work and our commitment to making every client satisfied, this is key to our success.
Mr. Arun Jain is a quintessential advocate who shows the positives and negatives of my case. Justice prevails in his advocacy, he tries his best to strengthen my matrimonial matters and never shies away from telling the realities and dark sides of the Indian Judicial system. He proved that he was the best choice for my case. He is one of the best matrimonial advocates in Jaipur.
I chose Vikas Jain and Associates for my debt recovery matter.  I contacted them after I repeatedly got their references from friends and they turned out to be as good as I'd heard about them. They handled my case in a very professional and efficient manner. I was amazed at the vastness of their knowledge and their understanding of the Indian laws and judiciary system. It was the best kind of help that I could get in those troubled times.
Mr. Vikas Jain and Associates have been doing legal work for us for the last 14 yrs and as a property dealer, I'm always in need of reliable legal services. Mr Vikas Ji has been very professional in solving all the legal issues quickly.